Child Care Cleaning
No matter how you look at it, having kids in the house is a messy prospect. If you need some help keeping your Child Care centre clean and tidy, consider using Bayside.
Child Care centre cleaning
Whether you need your Child Care centre cleaned on a regular daily, weekly or semi-monthly basis, we can help you stay ahead of the messes that children naturally make in daily life. We can not only clean your kitchen and bathrooms, but we can also help you with basic restocking of toiletries and janitorial supplies.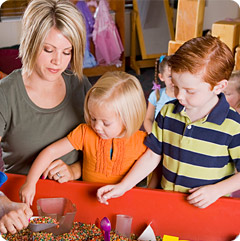 If you feel like you do not need regular help getting your Child Care centre clean, you might consider using Bayside cleaning services for special occasions.
For upcoming holidays, family visits or times when your Child Care centre will be showcased to visitors, we can help you tidy up your home and make it sparkling clean to put your best face forward.
We also have clients who use Bayside cleaning services for seasonal cleaning in the Spring or Winter.
Seasonal cleaning is a good time to air out rooms and perform a deep cleaning to get all those cobwebs out of ceiling corners. Spring cleaning can also be a good time for you to refresh your decor and bring out new sheets and furniture dressings and refresh your space.
Eco Friendly Child Care cleaning
One of the services we offer for Child Care cleaning is eco friendly cleaning methods. Many parents are concerned about the effects of potentially toxic chemicals in cleaning products. As a result, we developed and offer cleaning services that are free from toxic chemicals. Our eco friendly cleaning methods use steam cleaning equipment to make your child care clean and kid-friendly.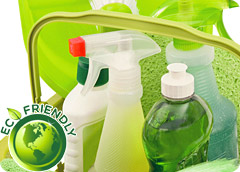 One of the benefits of using steam cleaning is that there is no need for harsh chemical additives to get your floors, bathrooms and kitchen sparkling clean.
Instead, the heat from the steam sanitizes surfaces and removes dirt easily and quickly. With our eco friendly cleaning service, you will discover that your children can play in a safe and clean environment.
Our Staff
The staff at Bayside cleaning services in Sydney are fully insured and bonded. We perform background checks on all of our staff and you can rest assured that they will treat your child care centre in the best professional manner possible.
At Bayside, we can clean your Child Care centre when you are on site or when you are away. If you are on site while we are performing our services, we will follow your instructions carefully and do our best to insure that you are happy and pleased with our work when we are finished.
To arrange for Bayside to clean your Child Care centre, call 0432 121 721 or Send us an Enquiry »