Eco Friendly Cleaning
Our eco-friendly cleaning practices have made Bayside a leading provider of commercial and domestic Eco cleaning services in Sydney and all surrounding suburbs.
Our Eco friendly cleaning service is perfect for all domestic and environmentally conscious consumers across Sydney. We strive to provide the best Eco friendly cleaning service in Sydney.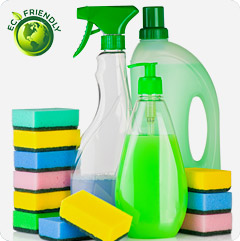 We provide cleaning services in Sydney that don't use harsh chemicals, leaving surfaces residue free in order to avoid aggravating asthma and other allergies.
We have top of the range cleaning products, equipment at our disposal and our experienced staff who all have advanced training and knowledge in Eco friendly, non toxic cleaning services.
With Bayside Cleaners, you can expect superior customer service and only the highest quality results tailored to your needs.
To find out more, call us on 0432 121 721 or Book Our Services »