Janitorial Supplies
Bayside Cleaners is a leading commercial & domestic cleaning company and offers a full range of cleaning services. Bayside Cleaners, additionally to scheduled cleaning programs, offer a full range of janitorial supplies.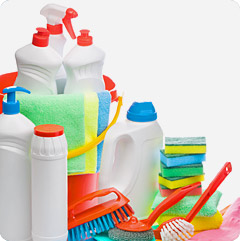 On top of scheduled cleaning our cleaners will replace toilet paper, air fresheners, paper towels, soap, cleaning products, gloves etc.
This extra service will allow you to concentrate on growing your business and not worrying about your businesses cleaning needs.
We will make sure that your business is presented in the best way and your clients are impressed and happy. Also, your employees satisfaction with the clean and safe work environment will result in better productivity.
Bayside cleaners will tailor janitorial supplies to your business needs and make sure that cleaning programs are efficient and will leave your business spotless clean.
Need janitorial supplies restocked? Call us on 0432 121 721 or Send an Enquiry »