Commercial Services
At Bayside we provide one of the best Commercial Cleaning Services in the Sydney area. Our professional staff and management ensures you get smooth and hassle free results, every time.
Our clients range from property agents, residential blocks, offices, showrooms, developers and councils. We have cleaning solutions for any type of commercial business:
General office space cleaning
Commercial buildings/complexes
Carpark cleaning
Schools/Childcare centres
Body corporate cleaning
Are you looking for commercial cleaners in Sydney? You can rely on experts from Bayside Commercial Cleaners. Contact us to find out more information about Bayside commercial cleaning services or to book an appointment!
Commercial Cleaning in Sydney
If you are searching for reliable and experienced commercial cleaners in Sydney that you can depend on to keep your business spotless, our commercial cleaners at Bayside have many years of experience in providing outstanding commercial cleaning services in Sydney.
From carpet cleaning to window cleaning, our experienced team is fully trained to complete a broad range of cleaning services ranging from small jobs to complex ones.
Bayside Expertise
Bayside Commercial Cleaners has been providing cleaning services for years. Our employees undergo ongoing training to make sure that we are up-to-date on all of the commercial methods and cleaning techniques so we can leave your property or business spotless.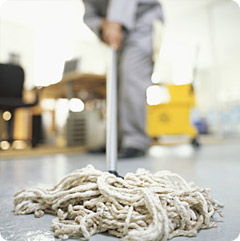 If you have a particular request for how our cleaners should clean your work space or which areas of the office you need us to concentrate on, Bayside commercial cleaning services can be tailored to suit your business. Our cleaners will work around your business hours to make sure that your business operations are not interrupted and your clients are happy and staff performs without interruptions.
Our commercial cleaners specialise in cleaning a number of businesses including: schools, hotels, apartment buildings, banks, offices and churches.
To get more information about any of Bayside services for commercial property cleaning in Sydney, we welcome the opportunity to submit a cleaning proposal for our professional commercial cleaning services. Contact us today for a free consultation and estimate. Call us on 0432 121 721.
Bayside Commercial Cleaners serve areas of Sydney CBD, East Sydney and North Sydney.