Residential & Office Block Cleaning
Bayside Domestic and Commercial cleaners can provide a complete cleaning package to office buildings or residential blocks in order to make sure that communal areas of any site are maintained to a consistently high standard at all times.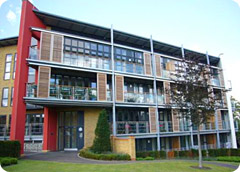 Our cleaners and supervisors understand the importance of facility management and will help to tailor our cleaning service to fit your needs.
Bayside services include daily cleaning, internal/external window cleaning, garden/grounds maintenance, general maintenance, light bulb and smoke alarm battery change, janitorial supplies, carpet cleaning, mat hire and lift cleaning.
For larger contracts, Bayside can provide multiple teams of cleaners with team supervisors. Day time, evening shifts available with a 24/7 customer service team for site emergencies and for any questions you may have. Bayside Domestic and Commercial cleaners are committed to delivering the best service and value for money.
Want to have your Residential or Office Block cleaned?
Call us now on 0432 121 721 or Send an Enquiry »