School Cleaning Services
It's imperative that you have a clean school. School cleaning services are provided so that you don't have to have on-staff janitors taking care of every little aspect to enjoying a clean school from top to bottom. Every single day, children run up and down the halls, sit at their desks and produce dust, dirt and trash. Someone needs to clean up after them and we're happy to do it.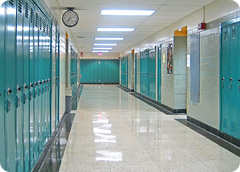 Our Sydney-based cleaning crew will take care of all of the school cleaning services that you require so that you have a clean school for your teachers and students.
We will work on the floors of the hallways, the desks within the classroom, high dusting within the classrooms and even spend time in all of the bathrooms.
It's important for you to offer your teachers and students a clean place to come every day. Without focusing on a clean element of school cleaning services, germs will build quicker and everyone is at risk for poor hygiene, which will lead to many sick days for your students and your staff. You need to present a great environment for learning and that means making sure that everything is cleaned and sanitized on a regular basis.
We will provide you with as many teams as necessary based on the size of the school and how much of the school cleaning services you want us to handle. We will cover every aspect of cleaning that you need assistance with. If you have janitors during the day to take care of the day to day cleaning, we will be happy to help with all of the detail cleaning that is needed throughout the month so that everything sparkles daily.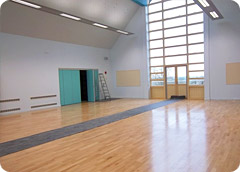 We arrive with all of the equipment and chemicals that are needed for the job so that you don't have to supply anything.
We can get the chewing gum off the bottoms of the desks, get the whiteboards restored to their brilliant whites and even get the gym floors looking spotless for the next big game against your rival team. School cleaning services are provided when it's convenient for you.
Every aspect of school cleaning services is covered. We will handle the classrooms, the hallways, the teacher's lounge and everywhere in between. You simply need to tell us what you'd like cleaned and we'll take care of the rest.
Throughout Sydney, you may have different choices for cleaning services but you need to focus on the affordable, professional option.
Bayside cleaners have a very impressive client list of satisfied customers in the area and we look forward to bringing our school cleaning services to your school or academy. Students deserve the best possible learning environment and we'd be honoured to clean it up.
Give us a call on 0432 121 721 or Send an Enquiry »