Office Cleaning Service
It's important to have a good quality clean within your office building. Office cleaning services ensure that you're always putting your best foot forward so that your customers can see that you are a responsible business owner. We will handle all aspects of the office cleaning so that you just have to focus on working.
Our teams will take care of everything for the office cleaning services in Sydney. We will come weekly, bi-weekly, monthly or just as a one-time clean for special events. Our teams supply you with everything that is needed to take care of the cleaning, including the equipment and the supplies.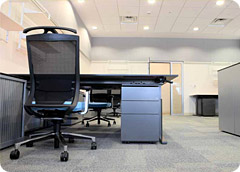 We will work on floors, bathrooms, desks, high dusting and every other aspect of your office space. Whether everyone has offices, cubicles or one open space, it makes no difference to us.
We have a very long list of satisfied customers that we would be happy to share with you when it comes time to choosing between us and any of the other cleaners throughout the Sydney area for your office cleaning services.
There are many important components of a good clean. Regardless of how frequently we come, we will take care of many of the same things each time we come. This includes the basics like emptying the trash and vacuuming floors. We will also focus on a different list of things every other time we come for office cleaning services so that we can place some special attention to fans, large pieces of furniture, baseboards and much more. Just tell us what to clean and we'll have you covered.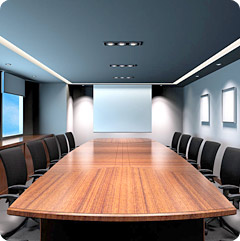 You sit in your office every single day. The level of cleanliness that you're currently experiencing has a significant effect on how comfortable you are in your surroundings – whether you realise it or not.
Breathing in fresh air instead of dust can help you focus on your work a lot more clearly.
When you don't have dirt and grime on your windows and you can walk across clean floors wherever you go, you will be in a better mood and feel a lot more productive – all because you chose office cleaning services.
There's nothing better than office cleaning services to keep your entire office staff motivated. We will handle the cleaning so that you can concentrate on work. We will be happy to schedule our services during your office hours or before or after so that it is the most convenient for you.
When it comes time to cleaning, we offer all the services you can possibly imagine so there is no need to pick up a vacuum or duster within your work. Just call us and we'll take care of all of the office cleaning services in your Sydney office building.
Why wait to get your office cleaned? Call us now on 0432 121 721 or Send an Enquiry »